1.
From Friday 15th to Sunday 17th July, we will be having a summer party! The store will all be 40% off, there will be a blog train beginning tomorrow morning and lots of prizes, games and chat in the forum too. So come along, get chatting and join in the fun and see if you could be one of the lucky people to win a GC.
http://www.shabbypickledesigns.com/forum/forumdisplay.php?f=162
2.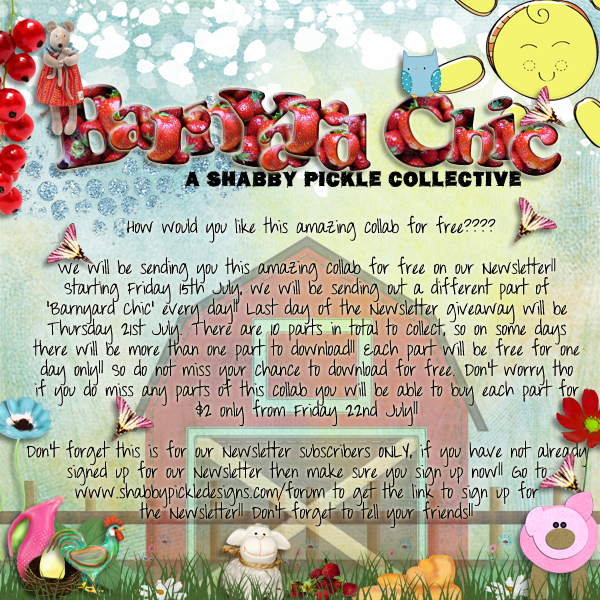 in order to celebrate our Summer Party, we are giving away a free collab called Barnyard Chic! To get this fabulous kit you just need to have signed up to the newsletter and we will provide links each day to build the collab.
3. And one more for today )))
My store is 40% off!!!
http://www.shabbypickledesigns.com/boutique/manufacturers.php?manufacturerid=106
Hugs!